Training & Registration
One Place offers high-quality training opportunities for the community to include courses on positive interactions with children, health and safety, trauma and resiliency, managing challenging behaviors, and CPR/first aid. These courses are designed to increase knowledge as well as meet new hire and continuing education training requirements.
Out of concern for our community, and in light of federal and state recommendations related to COVID-19 we continue to offer most of our training virtually. Please follow our Facebook page for updates on our agency and in-person training opportunities. Thank you.
CLICK HERE for a detailed description of training registration practices and procedures.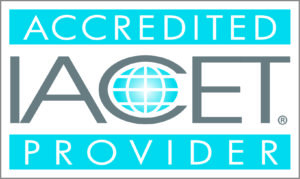 One Place is accredited by the International Association for Continuing Education and Training (IACET). As an IACET Accredited Provider, One Place offers CEUs for programs that qualify under the ANSI/IACET Standard.
Training Calendar & Registration
Date
Time
Title
Fee
(Per Person)
Contact Hrs/CEUs
Registration
Tuesday, September 19, 2023
3:00-4:30pm
Beginning Fire Safety (In Person)
$10
1.5
Registration Closed
Wednesday, September 27, 2023
6:30-8:30pm
FLIP-IT
$10
2.0
Registration Closed
Thursday, September 28, 2023
6:30-8:30pm
ITS-SIDS (In Person)
$10
2.0
Registration Closed
Tuesday, October 3, 2023
9:00-10:00am
Advanced Fire Safety (In Person)
$10
1.0
Registration Closed
Tuesday, October 10, 2023
6:30-8:30pm
ITERS-R in Action
$10
2.0
Register
Saturday, October 14, 2023
9:00am-2:30pm
Adult & Pediatric CPR/FA/AED (In Person)
$70
5.0
Register
Tuesday, October 17, 2023
3:00-4:00pm
Advanced Fire Safety (In Person)
$10
1.0
Register
Monday, October 23 & Wednesday, October 25, 2023
6:30-8:30pm
NCFELD (Sessions 1&2)
$25
5.0/.5CEU
Register
Tuesday, October 26, 2023
6:30-8:30pm
ITS-SIDS (In Person)
$10
2.0
Register