Onslow County Preschool Programs
Our preschool programs serve more than 700 children in both public and private sites annually.
Through planned activities and play, children engage in critical thinking, problem-solving and teamwork in a warm, safe, and culturally aware environment. Teachers partner with parents to support each child's individual development and encourage social-emotional development and school readiness. One Place collaborates with OCS to ensure a smooth transition into kindergarten. Giving children a strong educational foundation today sets them up for a lifetime of success.
more about our no-cost programs
HOW DO I APPLY?
ONSLOW COUNTY PRESCHOOL APPLICATION PROCESS
One Place and Onslow County Schools (OCS) utilize a joint application for Head Start, NC Pre-Kindergarten, Three-School and Title 1 Services. The Onslow County Early Childhood Programs application is available via an online platform for your convenience.
One Place and OCS have separate online platforms for the application process. It is not necessary to apply through more than one platform. One Place and OCS work collaboratively for the selection of eligible children.
Before you begin the application, we have created some helpful information in order to assist you in the application process. Click here to read our Preschool FAQs.
Families that submit their online applications and supporting documentation will receive follow-up email communication for next steps from our staff. BE SURE TO INCLUDE CORRECT EMAIL AND TELEPHONE CONTACT INFORMATION on your application.
23-24 SCHOOL YEAR INFORMATION
Online 2023-2024 Preschool Application
2023-2024 Three School and NC Pre-K Calendar
NC Pre-K Site Selection Application 22-23/23-24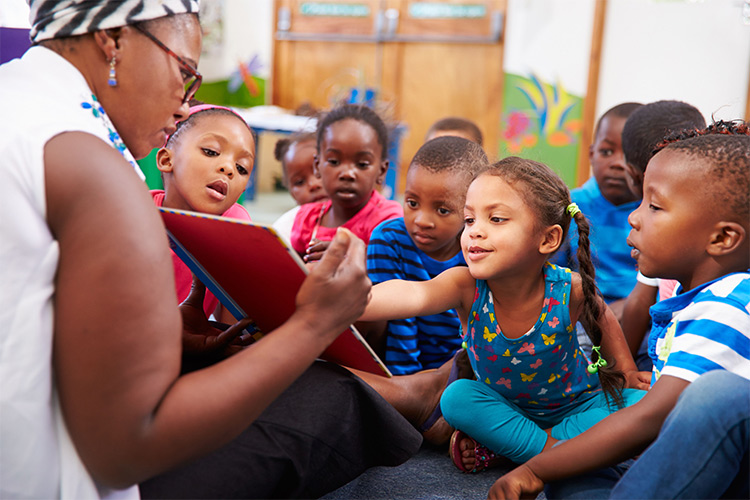 Do you have a child who will be 3 or 4 by August 31st? Apply for preschool today!
Solicitud de Preescolar en Español
Preschool Programs FAQs
NC PreK Committee Meeting Schedule
FOR ASSISTANCE
Contact the School Readiness Team at
910-333-0612
or email us at
courtney.wandishin@oneplaceonslow.org.

What Do NC Pre-K & Three School Offer?
Some features of the programs include:
High-quality child care centers, with degreed teachers and state-approved curricula
Small class sizes
Family support regarding health, nutrition, developmental screening, and placement for children with special needs
Kindergarten transition coordination to support families and children as a child moves from pre-kindergarten to ensure a successful start in school
A high-quality early learning environment for children with developmental, social, and familial risk factors that may affect their success in school
To be considered for 2023-2024 Onslow County Preschool programs, your child must be 3 or 4 years old on or before August 31, 2023.
Applications are processed to determine program eligibility and child priority for placement. Families are notified if placement becomes available throughout the program year.
ABCs
of applying for pre-k
A
APPLY TO ONE OF OUR PRESCHOOL PROGRAMS
Determine whether your child is age-eligible for Three School or NC Pre-K.
B
BE PREPARED
Have the required documents ready to submit with your application (see below).
REQUIRED DOCUMENTS
Have the following documents ready to submit with your application.
All sources of family income for the last 12 months. Provide all that apply:

Most recent year tax form (W2/1040) or 1099/bank statements for business for self-employed individuals
Worker's Compensation
Last/current pay stub/LES for current year
SSI/WFFA/TANF/SSA/SSDI statements
Alimony
Retirement, unemployment, disability
VA benefits (pension, compensation, etc.)

Child support verification of 12 months for all children in the home (if none, verification from child support office of none received)
Child's certified birth certificate
Child's immunization record
Proof of residence in Onslow County (current water/electric bill). If living with family or friend, a notarized statement is needed along with bill.
Parent/guardian proof of identity (state ID, driver's license, military ID)
ADDITIONAL DOCUMENTS (If applicable):

Foster care/kinship care documentation
Legal guardian/custody papers
Parent school schedule
Disabilities/IFSP/IEP/chronic health condition documentation
Subsidy Vouchers
PRESCHOOL
programs
One Place administers two preschool programs at no cost to eligible families in Onslow County.
NORTH CAROLINA PRE-KINDERGARTEN PROGRAM
North Carolina Pre-Kindergarten (NC Pre-K) is a state-funded, community-based pre-kindergarten program designed to provide 4-year-old children, who may not otherwise be served, with a valuable educational experience for 6.5 hours per day. Children must be 4 years old on or before August 31 of the program year in order to be age eligible and must meet income qualifications.
Children with identified disabilities and children with other documented risk factors may also be eligible. All families, including military families, are encouraged to apply.
The NC Pre-K Program standards are built on the premise that in order to be academically successful in school, children need to be prepared in all five of the major domains of development outlined by the North Carolina Foundations for Early Learning and Development. Each of these domains is critical to children's well-being, in particular for their success in reading and math as they come to school. The five domains are:
Health and Physical Development
Social and Emotional Development
Language Development and Communication
Cognition and General Knowledge
Approaches to Learning
NC Pre-K operates on the public school calendar. Children are required to have a health assessment, including dental and vision, upon enrollment. A developmental assessment is also provided to identify any special needs and monitor growth in the program. Children also receive family support and other community resources as needed.
THREE SCHOOL PROGRAM
This program provides high-quality educational experiences to enhance school readiness for children who may not otherwise be served. Parents with a 3-year-old child who meet TANF income eligibility may apply if they are currently working or going to school.