Employment Opportunities
Thank you for your interest in working at One Place. We are committed to fostering, cultivating, and preserving a culture of diversity, equity, and inclusion. We put an emphasis on people because they are at the core of everything we do.
In our effort to attract and retain a diverse team, we honor the experiences, perspectives, and unique identities of all our employees.
Together, with our community, we are committed to making a difference by providing equal opportunities and hope. We strive to create and maintain working and learning environments that are inclusive, equitable, and welcoming.
We are proud to be a Family Forward NC Certified Employer, offering policies and practices that support the health and well-being of working families and children-including our own.
One Place offers the following family-friendly benefits to employees and their families:
• Family Medical Leave Act
• Paid Sick, Vacation, Bereavement, Child Involvement, and Maternal/Parental Leave (8 Weeks)
• Life Services -Employee Assistance Program (EAP)
• Cell Phone Stipend
• Retirement/401K
• Group Health, Dental, and Vision Insurance Options
• Paid Holidays
• Flexible Spending Accounts
Please visit the link below to see our current job openings.
Current Employment Opportunities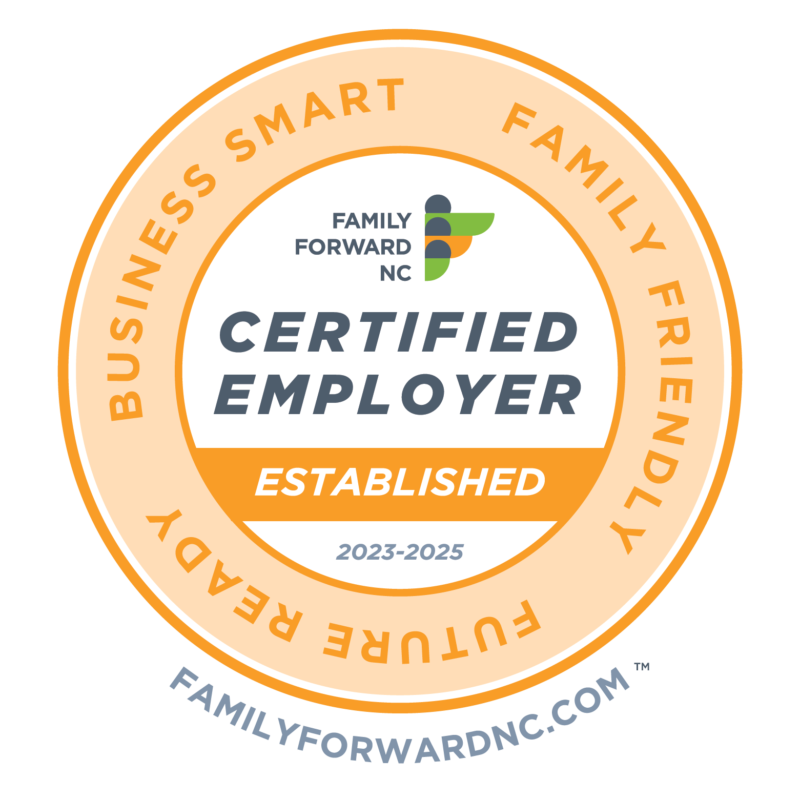 This link leads to the machine-readable files that are made available in response to the federal Transparency in Coverage Rule and includes negotiated service rates and out-of-network allowed amounts between health plans and healthcare providers. The machine-readable files are formatted to allow researchers, regulators, and application developers to access and analyze data more easily. For more information, click here or the button below.
E-Verify: Required by law to verify the identity and employment eligibility of all persons hired to work in the United States. One Place will provide the Social Security (SSA) and, if necessary, the Department of Homeland Security (DHS), with information from each new employee's Form I-9 to confirm work authorization. Click the button below for details.