Military
Families
Whether you're relocating to Onslow County or you've been stationed here for years, One Place is dedicated to providing you and your family with the resources, support, and community you need in order to thrive.
Providing support for military children is a top priority at One Place. Military children often face a distinctive set of challenges—including frequent moves and family transitions associated with deployment. Despite these difficult situations, there are many ways to help your family build resilience and stability.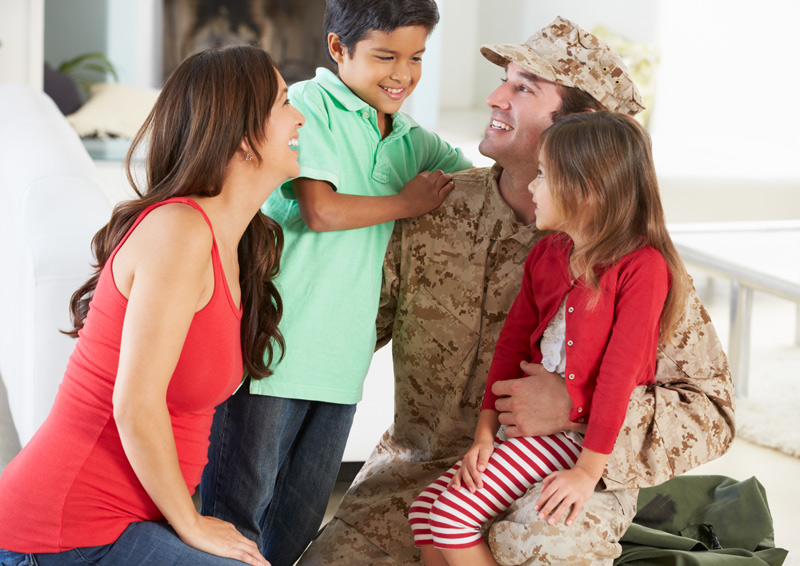 Military Family
resources
MCCS Lejeune-New River
For general support, we recommend community services offered by the Marine Corps, which include the following:
Child & Youth Program
Exceptional Family Member Program
Family Team Building
New Parent Support Program
Single Marine Program
Community Counseling
Prevention & Education
Sexual Assault Prevention & Response Program
Substance Abuse
Family Member Employment Assistance Program
Personal Financial Management
And so much more!
USO of North Carolina
Connect with our local USO for upcoming events, activities, and programming.
Visit Website
Navy-Marine Corps Relief Society
NMCRS offers financial assistance and education, loan assistance, education assistance, emergency travel support, and much more.
Visit Website
Deployment
resources
Deployment can be stressful and challenging for both children and parents to navigate. For support, we recommend reviewing the following available resources for additional information. If you have questions, reach out to us and we would be happy to connect you with the information you need.
Military OneSource — Deployment Resources
Military OneSource connects military families with a wide array of programs and services. This list offers a list of resources to consult when a service member in your family is deployed.
Visit Website
The Center for Deployment Psychology — Military Family Resources
A comprehensive list of resources compiled by the Center for Deployment Psychology. These resources offer information for military families, couples, and children.
Visit Website
National Military Family Association — Preparing for Deployment
When preparing for deployment, consult this list of five key items from the National Military Family Association.
Visit Website
Blue Star Families
Blue Star Families helps military and veteran families thrive by connecting them with civilian neighbors. Explore their website for helpful information and opportunities for connection.
Visit Website
children's
resources
Child Mind Institute — Resources for Military Families
The Child Mind Institute offers helpful advice on how to prepare kids for a parent's deployment, talking to kids about a parent's brain injury, how to stay connected during deployment, and much more.
Visit Website
Our Military Kids — Family Resources
A comprehensive list of resources for military families to reference.
Visit Website
Military Child — Resources
Explore Military Child's extensive library of digital resources for students, parents, and education professionals.
Visit Website
December 9, 2022
Taking care of a child with special needs can be a full-time job and require additional support. If you are a Navy family in Onslow County
[…]
November 11, 2022
November is designated as National Military Family Appreciation Month. It is when the country honors military families, acknowledging the sacrifices they make while supporting their servicemen
[…]
Looking for something else? If you would like personalized assistance as you search for the right resource for your family, we're happy to help. 
reach out